Renovating a historic building requires attention and balance in the organization of spaces that have to respect the pre-existing structures and enhance their characteristics, in the choice of materials as well as in the definition of architectural styles. The balance and dialogue with a building's history mark its final elegance.
Apartment 3D
Commercial area of approx 176 sq m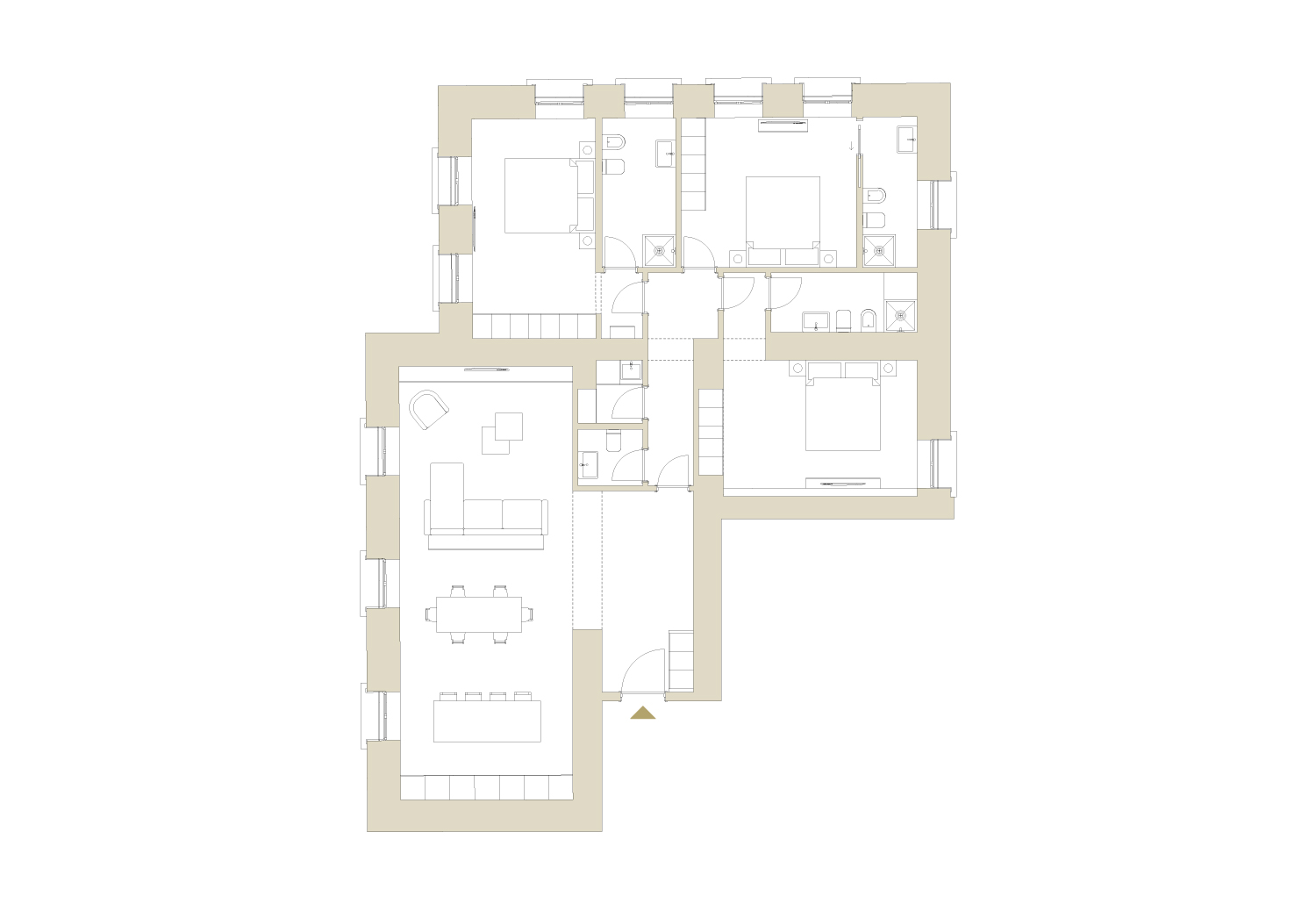 Living in this residence means not only perceiving the sense of beauty every day and
having the benefits in terms of well-being, but also enjoying the smart features and
all the available services.
Beautiful
and Sustainable